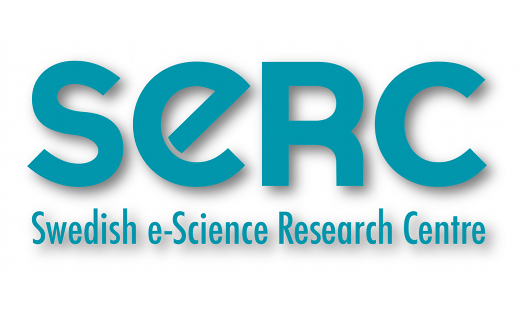 Slides from the presentations
The presentations from the meeting can be found here:
Dan Henningson
Olof Runborg
Willam T.C. Kramer
Jacko Koster
Bengt Persson/Erwin Laure
Ola Spjuth
Sampsa Hautaniemi
From the original invitation
Invitation
The Third annual meeting of SeRC will take place  April 24-25 at Skogshem & Wijk (information in english here) on Lidingö. The meeting will start at 12.00 Tuesday April 24 with lunch, and end Wednesday April 25 after lunch.
Program
A program for the meeting can be found here.
Travelling instructions
Travelling instructions can be found here (swedish) or in is this document (english).
There will be presentations by SeRC colleagues as well as external speakers. The external  speakers include,
David Jones (University College London)
William T.C. Kramer (NCSA, University of Illinois)
Marcus Nordenstam (Exotic Matter)
Mathias Uhlén (SciLIfeLab)
Jacko Koster (SNIC)
In the evening we will have a poster session, where everyone has the possibility to present their research.  Please inform Malin Landin (malin@mech.kth.se) on whether you will bring a poster and also the title of the poster. We hope that all SeRC communities are represented by at least 3-5 posters.
There are a few rooms left, please let Malin Landin (malin@mech.kth.se) know if you will attend as soon as possible. Please indicate also if you will attend the lunches, the dinner, if you will stay overnight and if you have any special dietary requirements.
SeRC provides the funding for the room and board at Skogshem & Wijk.
Best wishes, and hope to see you all at Skogshem & Wijk in April!
Dan Henningson and the SeRC Steering Group