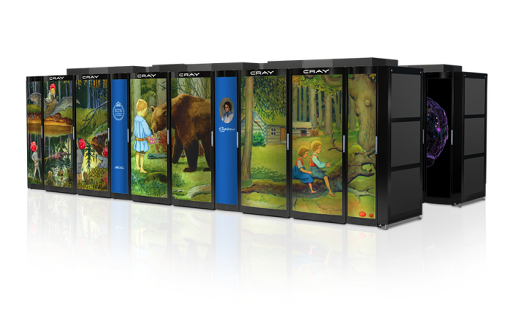 PDC operates leading-edge, high-performance computers on a national level. PDC offers easily accessible computational resources that primarily cater to the needs of Swedish academic research and education. PDC also takes part in major international projects to develop high-performance computing for the future and stay a leading national resource in parallel computing.
SeRC Room
PDC also houses the SeRC Open Space (or SeRC room) – this is an area for informal interactions between researchers and PDC experts. The impetus behind this came from the original SeRC idea of bringing researchers from various scientfic domains, computer scientists, and high performance computing (HPC) practitioners together to share their expertise and assist and inspire each other's research.
All SeRC reserchers and PDC users are welcome to use the SeRC Open Space: desks are available if you would like to bring your laptop over and work there, or grab a cup of tea or coffee in the kitchen and chat about your work with our experts. Just drop in!
More information about PDC can be found here: