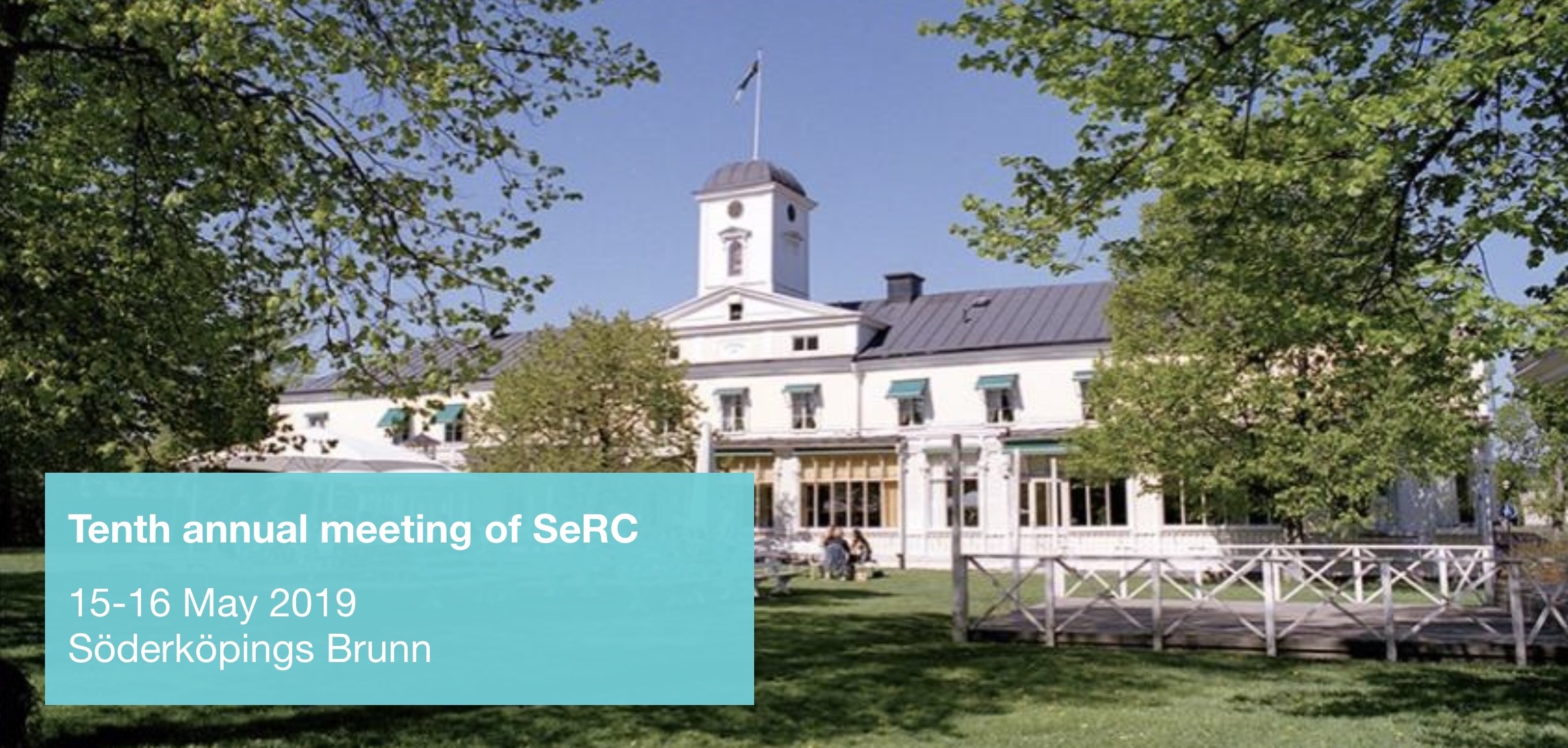 General information
The Tenth Annual Meeting of SeRC will take place at Söderköpings Brunn (http://soderkopingsbrunn.se), Söderköping, May 15-16, lunch-to-lunch. The theme of the meeting will be SeRC 2.0 and the new and renewed Multidisciplinary Collaboration Programs (MCPs). There will be presentations by SeRC researchers as well as external speakers. There is a SeRC board meeting in connection to the meeting.
Registration
Please register using this form.
The conference is free of charge but the number of seats and rooms are limited, and will be available on a first-register first-served basis.
Program
A preliminary program is coming soon.
Map
Söderköpings Brunn is located at Skönbergag 35, 614 30 Söderköping
Contact
Program:
Practical issues: Marcus Ekholm marcus.ekholm@liu.se, phone:+46 70 535 11 84