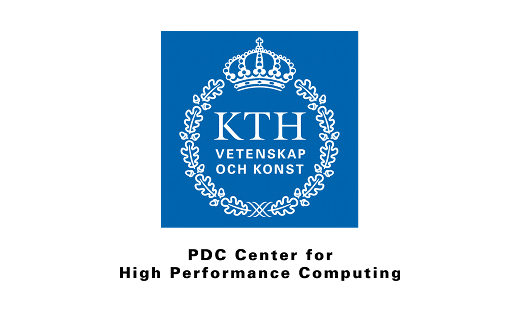 PDC and NICE are organizing a workshop on remote visualization and the use of DCV.
The workshop takes place:
Tuesday, Jan 17
10.00-16.00
KTH Visualization Studio
Lindstedsvägen 5, floor 4
Stockholm
Attendees are invited to actively discuss their (remote) visualization
needs!
Please register for the workshop at
DCV was originally the result of several man years of development at
IBM, where the acronym stood for Deep Computing Visualisation. DCV was
one of the most advanced remote visualisation technologies at the time
but only offered  multi-user support in a Linux environment and the
development and testing was not fully completed when IBM sold it's
workstation business   and DCV was effectively ' put on the shelf'.
Slightly less than two years ago, NICE acquired unrestricted rights to
develop and market DCV which we re-branded as Desktop Cloud
Visualisation. Firstly we completed the development and testing,
including support for the latest OSs and drivers. More importantly, over
the last 18 months we have been working on multi-user Widows support,
using virtualisation.
The new DCV, which was announced during SC11, is the only 3D
visualisation technology that allows  a mixture of Linux and Windows
users to share nodes and GPUs running on a data centre system. Equally
important to many people is the fact that this is commercially developed
and supported technology.
All the rendering power and the data reside in the data centre and only
the pixels are transmitted to the end-user device. Compression can be
manually or dynamically adjusted to take account of different scenarios,
e.g. whether rotating or looking at a static 3D image, and taking
account of the lower bandwidth available to a remote user running on an
iPAD, for instance.
Another very nice feature of DCV is support for collaborative sessions
where multiple users in various locations can all see the same 2D or 3D
image.